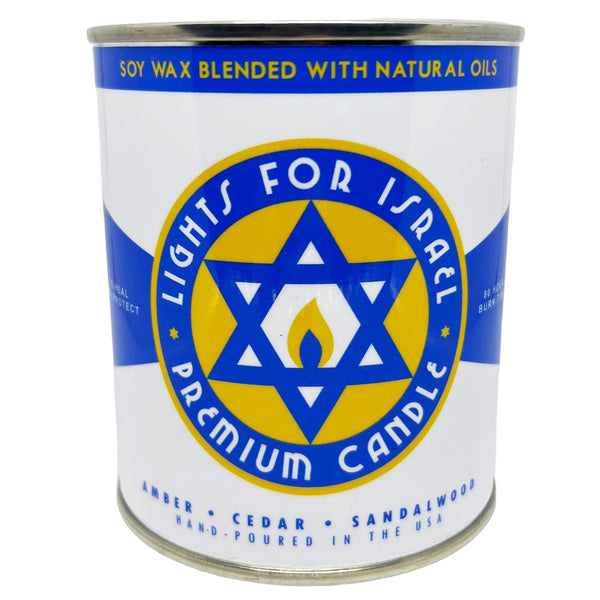 Stand with Israel. Lights for Israel Candle. Proceeds go to Magen David Adom (Israeli Red Cross) for victim rescue and to help save lives. 
Amber, Cedar, and Sandalwood - One pint soy wax candle blended with natural oils. Approximate 80-hour burn. Made in America. All natural. Vegan friendly. 12.5 oz.
What are your dollars going to support? 'Magen David Adom', meaning Red Shield or Red Star of David, is a foundation stone of Israeli society. Magen David Adom is Israel's national medical emergency, disaster, ambulance and blood service.

For more info or to donate direct, click here:
Donate to Magen David Adom Israel's national EMS | MDA Israel